Business Texting
5 Ways Email-TO-SMS Services can Benefit Physicians and Hospitals
Hospitals can utilize text messaging to improve the patient experience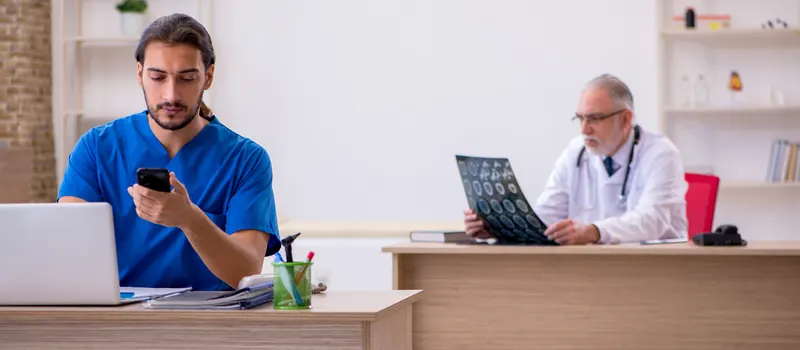 It's no surprise that in today's day and age, more people have smartphones than not. As a result, texting has become one of the most utilized forms of communication. Given these trends, SMS text solutions can help physicians and hospitals reach their patients more effectively on this channel. By being able to send automated messages through bulk Email-to- MMS texts, this improves patient care and also reduces strain on hospital infrastructure. The medical sector's need for SMS texting is growing, and there are many benefits that can be gained by employing SMS messaging solutions.
Here are the top 5 benefits that bulk Email-to- SMS solutions offer to those in healthcare:
Save crucial funding. Hundreds of thousands of dollars are lost each year due to missed doctors appointments. SMS medical alerts can cut down on these costs and save funds for more meaningful use.

Gain new patients. Hospitals can grow their patient database by sending useful medical and health information to SMS subscribers. This will get much more attention and has a higher likelihood of being read than an email.

Shorten wait times in the ER. SMS text solutions can make it possible for hospitals to respond to patient requests for ER visits. By combining automated Email-to- SMS services along with text messaging software, there is a great opportunity to transform emergency care and cut down on wait times.

Send out important reminders. Flu season is a great time to send out automated text messages to remind patients to get their flu shots. SMS text messaging is also useful way to send other reminders on yearly physicals. This helps improve patient care and keeps patients' health at the forefront.

Build trust with patients. Nothing beats continuous communication when it comes to creating trust. The more checkpoints doctors can have with their patients, the better the relationship can be. These relationships ultimately affect the success of a hospital and medical practices, so communication is key.
To start gaining these benefits for your hospital or healthcare practice, try out our Email- to-SMS services with a free trial here: https://www.data247.com/register/main
.