One of the most important things for nonprofits and charity organizations is spreading awareness. Texting can be a very useful way to reach a vast amount of people effectively. This can help with raising money and getting donations, organizing events and prompting action! Take a look at how the American Red Cross has used texts to further their mission.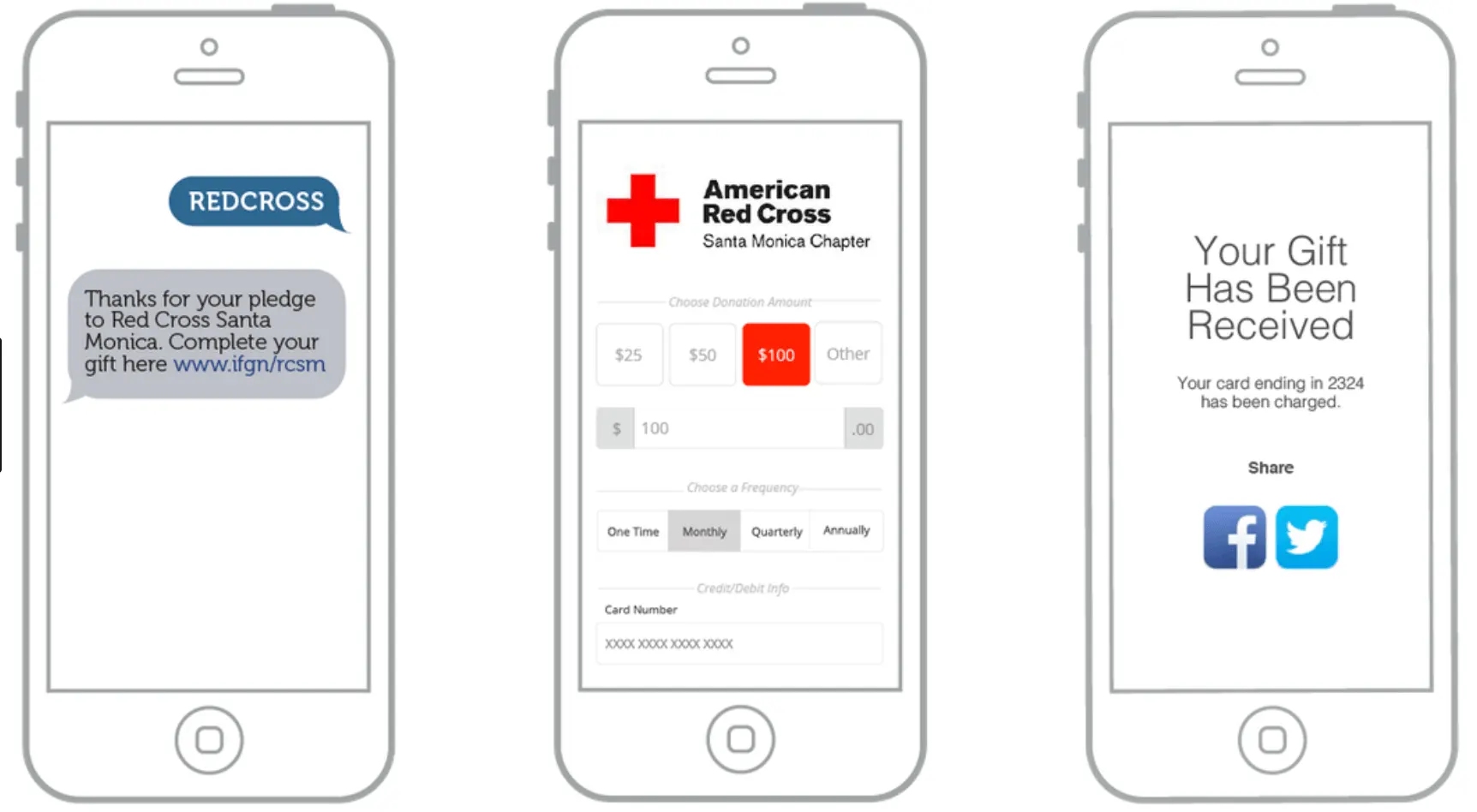 Below are multiple ways to use text to spread the word for any cause:
Fundraising with text messaging
Make donations or fundraising easy with "Text-To-Give" campaigns. Most people want to help after learning about a compelling cause, but are busy with the day-to-day and might forget about it later. To drive immediacy and ease-of-use, use text-to-give campaigns to set up codes where people only have to text a word or code to donate a set amount! You can also send "thank you" texts in bulk using email-to-mms and provide updates on if the fundraising goal has been achieved. Donors loved to know if their contribution has helped!
Promote Events or Volunteer Initiatives
Easily use text to get the word out about events, location, and volunteer activities! Emails have less immediacy and could be not read in time—also texts have a higher chance of being opened! Use texts for RSVPs or reminders the day before to increase attendance at events. If you have a longer message or details you want to send by email, texts alerts to check inboxes are a great way to get more people to see the information you're trying to share out.
Inspire Action with Contests/Sweepstakes!
Texting is a useful way to run contests that boost awareness and participation. By running these contests using bulk text, your participants can enter the contest simply by texting a short code. You could give away something small, such as a holiday gift basket, or the prize could be a big trip to a community in a different country your organization has ties with, the possibilities are endless.
Nonprofits and charity organizations can definitely benefit from leveraging texting as part of their outreach. The methods outlined above can help increase awareness, save money, and gain participation across events and fundraising efforts. To learn more about how to send texts in bulk using email-to-mms and to sign up for a free trial click here: https://www.data247.com/register/main
.